"Yugto",is a National level Architectural Symposium, hosted by the Nehru School of Architecture, Kuniamuthur, Coimbatore. This is the first symposium of NSA with spirit and blessings. First purpose of the context to the occasion are great Architects Ar. Sangeet Sharma, Ar. Sathya Prakash Varanasi and popular Architects likeDr.Binumol Tom, Ar. KaathuSaravanaraja. The symposium offers vast knowledge Design Competitions, Workshops, Guest Lectures, on the spot competitions &cultural events.
COMPETITIONS
FORMAL TROPHIES
TRANSIRE TROPHY – DESIGN TROPHY | View More!!
FOURNIR TROPHY – PRODUCT DESIGN TROPHY | View More!!
ARCHITECTON TROPHY – ACADEMIC TROPHY | View More!!
PHOSGRAPHE TROPHY – PHOTOGRAPHY COMPETITION | View More!!
SCHIZZARA TROPHY – SKETCHING COMPETITION | View More!!
CULTURAL TROPHY
DANCE TROPHY : GROUP | View More!!
DANCE TROPHY : SOLO | View More!!
FASHION TROPHY | View More!!
REGISTRATION FORM
YUGTO'19 – Transition
National Level Architectural Symposium
Event date: 1st & 2ndFeb 2019
Phone Number: +91 70108 93597
Contact us: yugto2k19@gmail.com
Last date for registration: 25/01/2019
Ar. Stella Ragupathi – 9894021998
Srinivasan M – 7010893597
Cultural Trophy Co-Ordinators:
Design Trophy Co-Ordinators:
Sangeeth Kumar – 7904177467
RULES
The registration fee Rs.500/- must be paid on the arrival of the students.
Enrolling 2 trophies (minimum) is mandatory for every college.
No restriction for the number delegates from each college and maximum 2 faculties (if necessary) from a college.
Caution deposit of Rs.3000/- should be paid, at the time of registration.
College bona-fide and ID cards should be carried during registration.
Being an enclosure, during symposium the delegates will not be permitted to go outside the premises.
Delegates should maintain the standard of discipline and decorum all throughout the competition and shall take care during the inaugural keynote session and valedictory function.
The student coordinator and the accompanying staff should take care of his/her contingent throughout the symposium.
Disciplinary action will be taken on incontinent behavior also promiscuous behavior is strongly condemned.
Buses will be provided from Ukkadam Bus stand and Railway Station.
All delegates will be provided with food and accommodation.
Host College is not responsible for your belongings.
The registration closes on 23rd January 2019.
The final date for all the submissions is 30th January 2019.
For any contact: yugto2k19@gmail.com
YUGTO'19 – TRANSITION
CHANGE IS INEVITABLE. GROWTH IS OPTIONAL
Transition is a certainty – the inevitable effect of birth.  The appearance of new matter using the characteristic features of a place in order to emphasize its relation with the past. Transition and culture continuity is the triumph card in shaping their function.
The architecture of change is a conceptual shift which lasts for a short period in today's culture and life is an age which is flooded with styles, trends and other forces of change. A new means to help sustain our adaptability in the built world is rapidly emerging and can be termed transition.
WHY TRANSITION?
For millennia men proved that they could live in a sustainable way. They lived in harmony with nature. They made use of it yet respected it. People used earth as a raw material with sensitivity. The modern fashion of the 20th century created a break. The link between man and nature has been lost over years.
Throughout the history of mankind humans have been manipulating natural resources to produce various materials they needed to sustain growing human populations.
"Give and take are two sides of the coin called life" -Lihaaz
In the struggle for survival and development, mankind creates a lot of negative impacts on the environment ,these impacts ranges from over-exploitation of resources , destruction of ecosystem as well as pollution. Typically the exploitation of nature has been executed in a non-sustainable way, which is causing an increasing concern, as the non-sustainable exploitation of natural resources ultimately threatens  the existence of human being itself.
An architects responsibility is to use the available resources in a way that meets their needs without compromising the ability of future generations to meet their own needs.
CONCLUSION:
The future is largely unknown. So, it is crucial to stop the depletion of the natural capitals of the earth by creating innovative solutions that achieve the objectives of present and future generations. As the entity that designs buildings and specifies materials, architects have to accept their leadership and social responsibilities in this regard.
The aim of protecting the mother earth from getting over-exploited and meeting generations needs can be accomplished by causing change and sticking with the eco-friendly construction.
KEYNOTE SPEAKERS: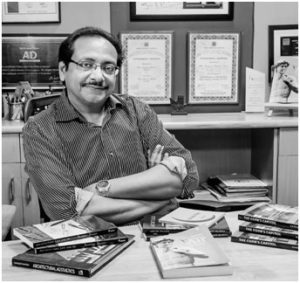 Ar. Sangeet Sharma
SD Sharma & Associates, Chandigarh
Ar. Sangeet Sharma is an architect based out of Chandigarh. He is a partner in SD Sharma & Associates, a known firm in Chandigarh. He has been conferred hon. Doctorate by Berkeley University. His architecture is termed "Cubist Modernism" and is highly influenced by Chandigarh, modern and sustainable architecture.
He is widely published and featured in prestigious journals in India and abroad. He practices sustainable architecture. He is a winner of ten awards in architecture, significant being- The "GRIHA Exemplary performance award" for his project in Coimbatore, three projects awards for sustainability and various others for the best structures to name a few. He has earned many momentous titles such as one of the 'Hot hundred architects, 'famous fifty 'and 'most inspiring architects of India' in various books and journals.
He has authored five cult books on architecture; his latest "Castles in the Air" took the profession by storm. He has been awarded two literary awards in authorship including 'National Book Honour Award'-2017. He is also a poet and has penned his poems in English under the title "The Touch of Moon". He was awarded the 'Poet of the year' by the poetry society.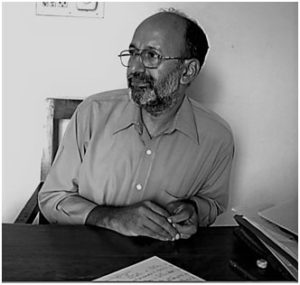 Ar. Sathya Prakash Varanasi
Sathya Consultants, Bengaluru
Ar. Sathya Prakash Varanashi studied architecture in Bangalore, Urban Design in Delhi and Heritage Conservation in England. A former Professor of Architecture, he is involved in academics, outreach activities, freelance writing, professional associations, and NGO initiatives.
Right from his early days, he was attracted to designs ideas rooted in cost, culture, climate, and creativity, thanks to the influence of architects such as Laurie Baker, Shankar Kanade, K. Jaisim, A.G.K. Menon and K.T. Ravindran. His consultancy firm, Sathya Consultants, in Bangalore, has been professing and practicing eco-friendly cost-effective architecture for the last 25 years.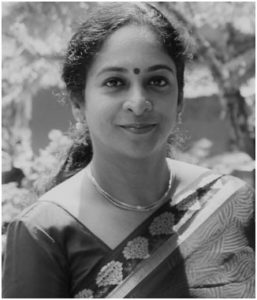 Dr. Binumol Tom
Professor & HOD – RIT, Kottayam
Prof. Dr.Binumol Tom studied Bachelor of Architecture in University of Kerala, Architectural Conservation (M. Arch) in SPA, New Delhi and Ph.D. in JNTU, Hyderabad. A Professor and HOD in the Department of Architecture, RIT Kottayam and Faculty of Engineering, the University of Kerala with the 18 years of teaching experience. Also, a member of Undergraduate Board, Council of Architecture, New Delhi, Evaluator of NATA, Chairman (Evaluation) in the University of Kerala, Ph.D. thesis evaluator of various universities, a life member of INTACH and member of IIA.
She published many books like Glimpses of Heritage and Traditional Conservation Practices of Timber Architecture. Author of the chapter titled PaitrikaNirmithikal and Jirnnoddharana, the Hindu Philosophy of Conservation" in the "Asian Heritage Management".She was awardedfor The JanabThangal Kunju Musaliar Memorial Gold Medal (Swarnakamalam) for the paper titled and she did many seminars and guest lectures for NASA India and architectural events throughout India.
Please follow and like us: